Autoethnos: stories from the self
Exhibition devised and curated by Susan Diab showing new work by Susan Diab, Caroline Pick and Isobel Smith.
Opens Friday 13 April 2018 6:30 – 8:30 pm
Runs 14 April – 2 July 2018
At C&C Gallery
Check C&C website for gallery opening times
Three artists jointly present new works in this intriguing group exhibition conceived specifically for C&C Gallery. At heart sculptors, their common concern is to face and expose secrets of the inner world, expressing the intangible and emotional via material means.
Autoethnography is an approach within academic research and writing which places personal, lived experience at the centre of its investigations. It recognises that individuals, living at a particular time within a set of conditions peculiar to them, are representative of and relevant to the wider society.
The artists in 'Autoethnos' each speak out from their own centre of lived knowledge via the visual aspects of material objects. Yet, a material thing may still be in the process of discovering the shape it wishes to present to the world. An object may break down to become a 'thing' when it loses its function or take on other meanings due to the emotional connections it adopts. Sculptural things move in and out of recognition and definition. To a certain extent, this might be what the works of all three artists have in common – yet hasty reconciliations and resolutions may prove to be premature.
In approaching 'Autoethnos' the viewer is asked to bring their selves opened to the untidier and messier sides of life. Bodies, fragments, associations and damaged goods are on offer so neither refunds nor exchanges may be negotiated.
C&C Gallery
18 London Road
Forest Hill
London
SE23 3HF
www.ccgallery.co.uk
info@ccgallery.co.uk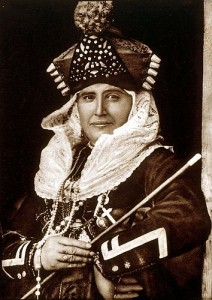 In February 2015 I completed the final course of a three year programme of learning Spanish at the University of Brighton passing Advanced Spanish 3 exams with a Distinction. The exams included presentation in Spanish of a research project about the documentary photographer José Ortiz Echagüe (1888 – 1980).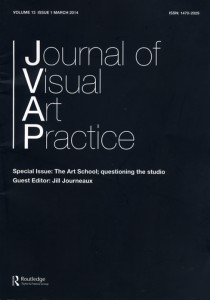 In March 2014 I presented a paper at the National Association of Fine Art Education (NAFAE) annual conference together with my University of Brighton colleague, Matthew Cornford about our Fine Art Critical Practice placement scheme, which we co-devised and which I run.
The paper was published in August 2014 in the Journal of Visual Art Practice:
http://www.tandfonline.com/doi/abs/10.1080/14702029.2014.941566#.VOdrr0vmY_s
In 2013 I was successful in securing a Re:view bursary from a-n towards mentoring for my art practice. As I put it in my application: "I have spent quite a few years in a mentoring role to other artists whether through the arc scheme or in my teaching and now is the time to bring my own work on. Before my years of employment as an artist took off I enjoyed a fairly successful career as an exhibiting artist working mainly in publicly funded commissions or artist-led exhibitions and projects. I now really need to take stock of everything I have done so far via a thorough re:view of my existing work and to think strategically about where to go next. This requires a careful and thoughtful look at all my previous work in order to understand properly its themes, motivations and ambitions."
I envisaged the process extending over two years to allow time for reflection and so as not to hurry the stock-take. I am documenting this process with a  blog called 'Mirror, Signal, Manoeuvre' on the a-n 'Artists Talking' pages. The latest stage of mentoring involves me working closely with a hypnotherapist, an endeavour which a-n have shown imagination enough to support me in and for which I am very grateful.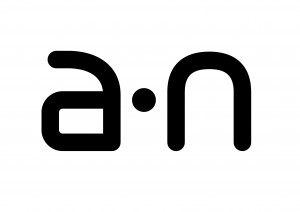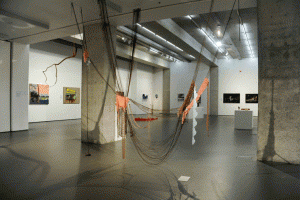 Together with Sanna Moore, Curator at the Towner and artist Alessandro Raho I was a selector for this year's East Sussex Open. Photo (right) by Alison Bettles shows the exhibition install.
http://www.townereastbourne.org.uk/exhibition/east-sussex-open-2013/
The exhibition opened on Friday 8 March comprising 38 artists from East Sussex, including, for the first time this year, artists from Brighton and Hove.
6 – 8 pm Wednesday 27 February 2013, Towner, Eastbourne
A talk and discussion around the Kelly Richardson exhibition 'Legion' for the Blue Monkey Network at the Towner. In a conversation at the opening of 'Legion' Kelly Richardson and I talked about how art can sometimes seem prophetic and how artists pick up on what is in the air and reconfigure it in their work so that the work appears to predict what happens in the world. It reminded me of the claim by the English Romantic poet Shelley, at the end of his Defence of Poetry, that 'poets are the unacknowledged legislators of the world' and Kelly Richardson thought this appropriate. Reading through Shelley's essay with Richardson's work in mind I was struck by his use of language particularly in this phrase: "the mirrors of the gigantic shadows which futurity casts upon the present. For the evening I propose spending some time with Kelly Richardson's work and discussing live what it actually does and then thinking about what it might imply, if anything, for the Earth's accelerating environmental crisis.
Imprint: Representations of Reality
An APEC Studios exhibition and open studios event
Friday 19 October opening 6-8pm
Saturday 20 and Sunday 21 October 12-5pm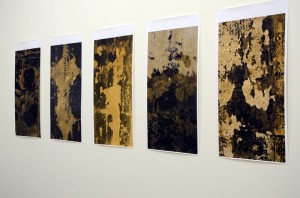 Look No Further
A studio installation comprising photographs of the rough
floor of my studio arranged around the walls.
6 & 7 October 2012
The Far Pavilion is a festival of Arabic film devised and curated by Sandpit productions featuring my work amongst the screenings.
The festival will take place in a large tent erected in the grounds of the Royal Pavilion, Brighton.
Not to be missed!
Go to:
to see my contribution to the fourth edition of Dissections.
Dissections
is a new international horror and dark fantasy e-journal that provides a
rich opportunity for academics, critics and creative writers and artists to publish alongside each other. They welcome essays on 20th and 21st century horror and dark fantasy, including film, fiction and images. They also publish some short creative fiction, poetry and artwork.
Dissections
is peer-reviewed and 'published' twice yearly.